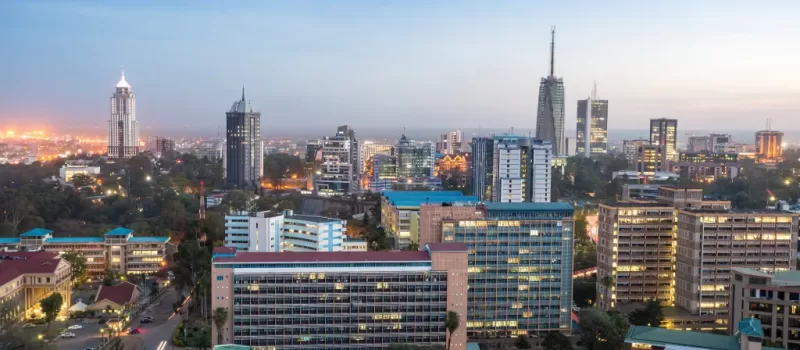 Nairobi, August 5, 2015…Capital Markets Authority has announced the commencement of a 30-day public exposure of a draft Policy Guidance Note (PGN) which will be used to guide the operation of Exchange Traded Funds (ETFs) in Kenya. The Policy Guidance Note and the activities commenced in line with it are subsequently expected to inform the development of a comprehensive legal and regulatory framework.
An Exchange Traded Fund is an investment fund such as a unit trust that is traded on a securities exchange. ETFs may track an index, a commodity or a sector. The index or unit may be composed of ordinary stocks, bonds, commodities, derivatives or a combination of real assets whose price movement is in tandem with the price movement of the constituent underlying securities or commodities. An ETF can be a domestic or offshore product.
"The introduction of an ETF market in Kenya will offer investors an alternative option to invest in a pool of securities or other assets in a formal securities exchange environment. Additionally, ETFs offer a mechanism for reducing exposure to significant price fluctuations that sometimes characterize arbitrary buying and selling of securities." said CMA acting Chief Executive, Mr. Paul Muthaura.
Mr. Muthaura noted that the draft regulatory framework provides a guide to listing ETFs in Kenya in addition to identifying and proposing measures to mitigate the potential regulatory risks. He confirmed that the overarching objective of the framework is to promote market confidence and integrity in line with the drive for fair and efficient financial markets in Kenya. The framework has benefitted from extensive local and regional industry engagement as well as global benchmarking in its design.
As a regulator and market development facilitator, the Authority has been working closely with key market stakeholders in the development of the policy and the proposed regulatory framework. The introduction of ETFs is in line with the delivery of the Capital Markets 10 year Master Plan (CMMP) and Kenya's Vision 2030 targets on making Kenya a competitive finance and investment centre.