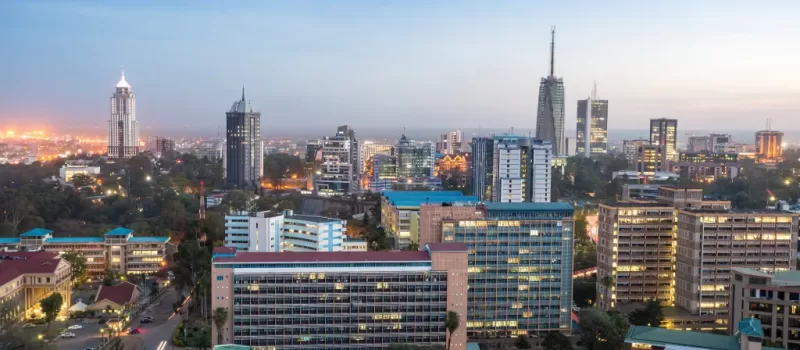 Nairobi 03 October 2023..…The Capital Markets Authority (CMA) has announced its participation in the World Investor Week (WIW) 2023 taking place from 2 to 8 October 2023 to enhance investor awareness and protection. During the week, CMA has organized an Islamic finance workshop, 4 to 5 October 2023, to deepen understanding of the opportunities and principles around Islamic finance products.
The seventh edition of the week-long WIW campaign is an initiative of the International Organization of Securities Commissions (IOSCO), the global standard setting body of capital markets regulators. The global outreach by capital markets regulators and related institutions seeks to raise awareness of the importance of investor education and protection and to highlight the various initiatives of securities regulators in these two critical areas.
The key messages of the WIW campaign in 2023 will focus on Investor Resilience, Crypto Assets and Sustainable Finance.  Other themes cover frauds and scams prevention, basics of investing, technology and digital finance.
During the WIW 2023, CMA is also running radio campaigns to enhance investor awareness of capital market products.
The CMA Chief Executive, Mr. Wyckliffe Shamiah observed, "the Authority has continued to implement robust awareness and investor protection strategies and will continue supporting the Government's Bottom-up Economic Transformation Agenda (BETA) by positioning the capital markets as a source of long-term funding to support various projects and initiatives".
ENDS
BACKGROUND INFORMATION ON THE CAPITAL MARKETS AUTHORITY
The Capital Markets Authority (CMA) was set up in 1989 as a statutory agency under the Capital Markets Act Cap 485A. It is charged with the prime responsibility of both regulating and developing an orderly, fair and efficient capital markets in Kenya with the view to promoting market integrity and investor confidence. The regulatory functions of the Authority as provided by the Act and the regulations include; Licensing and supervising all the capital market intermediaries;
Ensuring compliance with the legal and regulatory framework by all market participants; Regulating public offers of securities, such as equities and bonds & the issuance of other capital market products such as collective investment schemes; Promoting market development through research on new products and services; Reviewing the legal framework to respond to market dynamics; Promoting investor education and public awareness; and Protecting investors' interest. For more information, please contact Capital Markets Authority, Manager Corporate Affairs and International Relations, Antony Mwangi on amwangi@cma.or.ke