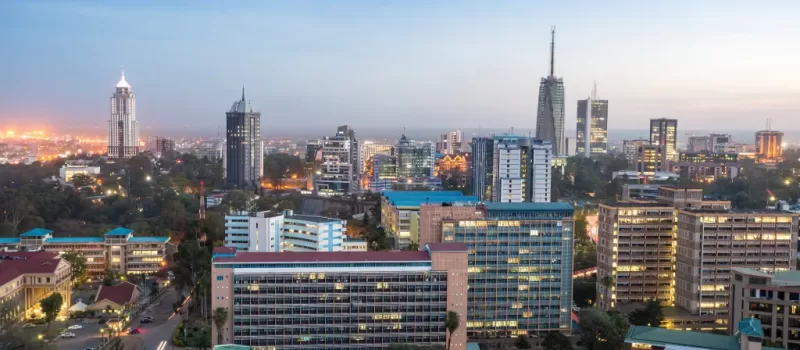 Nairobi, 20 September, 2017…The Capital Markets Authority (CMA) has been distinguished by yet another organisation as the 'Most Innovative Capital Markets Regulator in Africa 2017'. The Award hosted by Africa Investor was conferred in New York, on Monday 18 September 2017 and seeks to profile African capital market success stories to the global investment community.
Eight capital markets regulators in Africa were nominated for the Award including South Africa, Mauritius, Nigeria, Namibia, Botswana, Uganda and Tanzania.
'The Authority is delighted to receive the Africa Investor Award for a second time, following our previous recognition by them in 2015. This recognition is a validation of the significant collaborative effort that stakeholders in the industry have expended to promote the Kenya's capital markets as a premier investment destination', Capital Markets Authority Chief Executive Mr. Paul Muthaura said.
The CMA was recognized for milestones achieved in the implementation of the Capital Market Master Plan (CMMP), which seeks to position Kenya as the Heart of African Capital Markets and the gateway for regional and international fund flows. These innovations are central to the mobilisation of investor funds through the capital markets that are critical in facilitating infrastructure development and reducing pressure on traditional funding sources from government revenue.
The Award judges sought evidence of commitments to increasing transparency and efficiency, support for innovative technologies, employment of best regulatory practice, openness to foreign investors and efforts to create an enabling environment for the capital markets industry.
ENDS
BACKROUND INFORMATION ON THE CAPITAL MARKETS AUTHORITY
The Capital Markets Authority (CMA) was set up in 1989 as a statutory agency under the Capital Markets Act Cap 485A. It is charged with the prime responsibility of both regulating and developing an orderly, fair and efficient capital markets in Kenya with the view to promoting market integrity and investor confidence.
The regulatory functions of the Authority as provided by the Act and the regulations include; Licensing and supervising all the capital market intermediaries; Ensuring compliance with the legal and regulatory framework by all market participants; Regulating public offers of securities, such as equities and bonds & the issuance of other capital market products such as collective investment schemes; Promoting market development through research on new products and services; Reviewing the legal framework to respond to market dynamics; Promoting investor education and public awareness; and Protecting investors' interest. For more information, please contact: Antony Mwangi, Head of Corporate Communications on amwangi@cma.or.ke