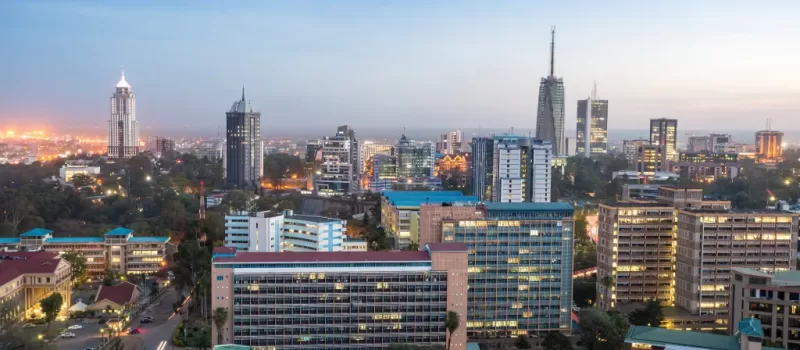 Nairobi, 17 October 2023…As part of its efforts to deepen coffee sub-sector reforms, the Capital Markets Authority (CMA) has licensed Kirinyaga Slopes Coffee Brokerage Company Limited as a coffee broker. The company's promoter is the Kirinyaga County Cooperative Union which comprises of 14 cooperative societies. This brings the number of licensed coffee brokers to 14.
The other licensed coffee brokers are; Meru County Coffee Marketing Agency Limited; Kipkelion Brokerage Company Limited; Murang'a County Coffee Dealers Limited; United Eastern Kenya Coffee Marketing Company Limited; Mt. Elgon Coffee Marketing Agency; Embu Coffee Farmers Marketing Agency Limited; Kinya Coffee Marketing Agency Limited; Alliance Berries Limited; Bungoma Union Marketing Agency Limited; New Kenya Planters Co-operative Union PLC (New KPCU); KCCE Marketing Agency Limited; Meru South Coffee Marketing Company Limited; and Baringo Kawa Brokerage Company Limited.
The CMA Chief Executive Officer, Mr. Wyckliffe Shamiah, observed, "the momentum of the reform agenda needs to be sustained to ensure full implementation of the Capital Markets (Coffee Exchange) Regulations. This is expected to ensure the marketing and trading mechanism at the Nairobi Coffee Exchange promotes fair trade, is transparent and enhances price discovery, ultimately benefitting the coffee farmers.''
The Capital Markets Act was reviewed in 2016 to expressly provide CMA the mandate to regulate spot commodity markets including the coffee commodity market in Kenya. CMA regulates the structured spot commodity markets and in particular, the coffee commodity market according to Section 11(3) of the Capital Markets Act.
ENDS
BACKGROUND INFORMATION ON THE CAPITAL MARKETS AUTHORITY
The Capital Markets Authority (CMA) was set up in 1989 as a statutory agency under the Capital Markets Act Cap 485A. It is charged with the prime responsibility of both regulating and developing an orderly, fair, and efficient capital markets in Kenya with the view to promoting market integrity and investor confidence. CMA also regulates the commodity markets and online forex trading. The regulatory functions of the Authority as provided by the Act and the regulations include; Licensing and supervising all the capital market intermediaries; Ensuring compliance with the legal and regulatory framework by all market participants; Regulating public offers of securities, such as equities and bonds & the issuance of other capital market products such as collective investment schemes; Promoting market development through research on new products and services; Reviewing the legal framework to respond to market dynamics; Promoting investor education and public awareness; and Protecting investors' interest. For more information, please contact: Antony Mwangi, Manager Corporate Affairs & International Relations on amwangi@cma.or.ke