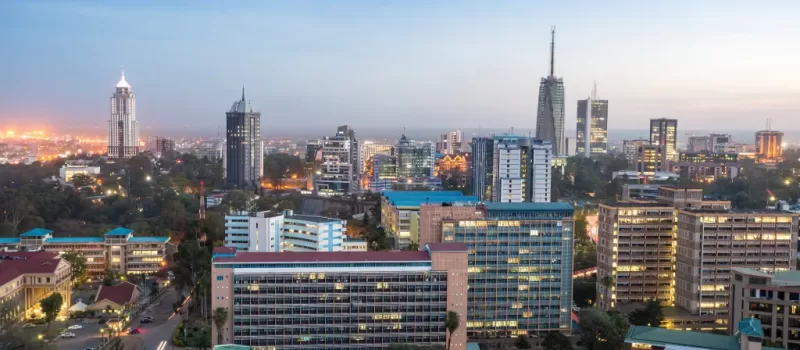 Nairobi, 6 November 2023…The Capital Markets Authority (CMA) has announced the issuance of licenses to Arvocap Asset Managers Limited and Myxeno Investment Management Limited to operate as fund managers after meeting the requirements of the Capital Markets Act and Regulations.  Furthermore, the Authority has also licensed Kingdom Securities Limited to operate as an authorised securities dealer.
A fund manager is a manager of a collective investment scheme, registered venture capital company or an investment adviser who manages a portfolio of securities in excess of an amount prescribed by the Authority. Consequently, an authorised securities dealer means a person authorized to deal in securities and operate in a specific market segment as may be prescribed by the Authority.
Commenting on the new licenses, the CMA Chief Executive Officer Mr. Wyckliffe Shamiah observed, ''the willingness of new market players to come under regulatory supervision provides confidence to investors and constitutes a critical function that we carry out to ensure that the conduct of licensees is aligned to our regulatory framework and international standards. The outcome is that we can at least ensure the markets are fair, orderly, and efficient.''
The licenses will remain in place perpetually unless revoked at the request of either the firm or by the Authority. Furthermore, the licensees' customer-facing staff will be required to undertake the Securities Industry Certification Programme (SICP) within a year from the date of licensing. The new licenses bring the number of fund managers to 40 and that of authorised securities dealers to four.
ENDS
BACKGROUND INFORMATION
The Capital Markets Authority (CMA) was set up in 1989 as a statutory agency under the Capital Markets Act Cap 485A. It is charged with the prime responsibility of both regulating and developing an orderly, fair, and efficient capital markets in Kenya with the view to promoting market integrity and investor confidence. CMA also regulates the commodity markets and online forex trading. The regulatory functions of the Authority as provided by the Act and the regulations include; Licensing and supervising all the capital market intermediaries; Ensuring compliance with the legal and regulatory framework by all market participants; Regulating public offers of securities, such as equities and bonds & the issuance of other capital market products such as collective investment schemes; Promoting market development through research on new products and services; Reviewing the legal framework to respond to market dynamics; Promoting investor education and public awareness; and Protecting investors' interest. For more information, please contact: Antony Mwangi, Manager Corporate Affairs & International Relations on amwangi@cma.or.ke