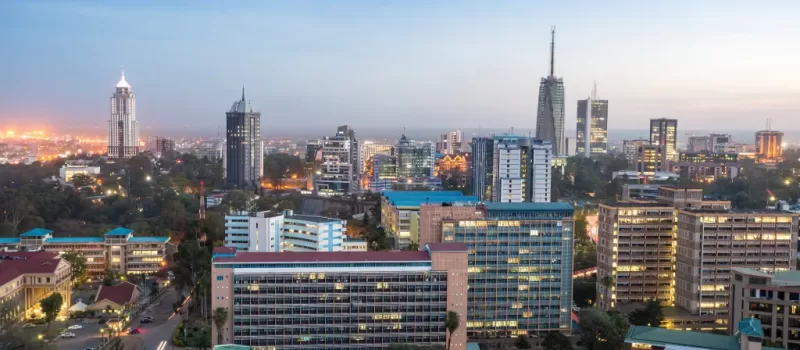 Nairobi, 29 September, 2017…As one of the key initiatives of its Investor Education and Public Awareness Strategy, the Capital Markets Authority (CMA) has announced its participation in the World Investor Week (WIW) 2017 taking place from 2-8 October, 2017. The week-long event is a global outreach by securities regulators aimed at raising awareness about the importance of investor education and protection. The WIW 2017, an initiative of the International Organization of Securities Commissions (IOSCO), will see 72 countries in six continents executing investor focused activities.  
During WIW 2017, the Authority will conduct engagements targeting university students, investor education outreach through Huduma Centres in Meru and Eldoret, radio campaigns, a social media campaign and a competition on the Resource Centre Portal that was recently launched.
The World Bank Group, Organization for Economic Cooperation and Development (OECD), International Forum for Investor Education (IFIE), Financial Planning Standards Board (FPSB), Inter-American Development Bank (IDB), International Network of Financial Services Ombudsman Schemes (INFO) and G20 Germany are supporting the global outreach initiative. WIW is expected to offer an opportunity to IOSCO members to work in collaboration with all investor education and protection stakeholders at both the local and international level.  
The CMA Chief Executive Mr. Paul Muthaura observed, 'the initiative will add impetus to the Authority's Investor Education and Public Awareness Strategy, which has seen CMA reach over 60,000 people in 30 counties so far. CMA targets investors, potential issuers and market intermediaries. The Authority is cognizant of the critical role that financial literacy plays in the attainment of the Vision 2030 objective of increasing the savings level to 30 percent of the GDP.'
Mr. Muthaura noted that the Authority continues to build strategic alliances with Government Ministries, County Governments, financial sector regulators, academia, professional associations and market intermediaries to enhance the reach of its investor education program as it seeks to deepen the capital markets.
ENDS
Background Information on the Capital Markets Authority
The Capital Markets Authority (CMA) was set up in 1989 as a statutory agency under the Capital Markets Act Cap 485A. It is charged with the prime responsibility of both regulating and developing an orderly, fair and efficient capital markets in Kenya with the view to promoting market integrity and investor confidence. The regulatory functions of the Authority as provided by the Act and the regulations include; Licensing and supervising all the capital market intermediaries; Ensuring compliance with the legal and regulatory framework by all market participants; Regulating public offers of securities, such as equities and bonds & the issuance of other capital market products such as collective investment schemes; Promoting market development through research on new products and services; Reviewing the legal framework to respond to market dynamics; Promoting investor education and public awareness; and Protecting investors' interest. For more information, please contact Capital Markets Authority Head of Corporate Communications, Antony Mwangi on amwangi@cma.or.ke.