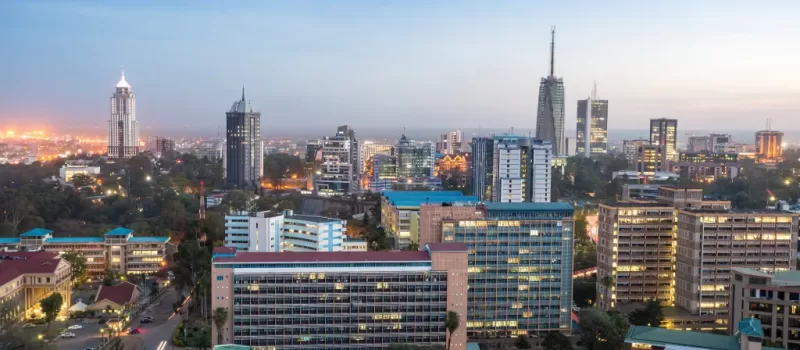 Nairobi July 07, 2015…..Preparations for the Excellence in Financial Reporting (FiRe) Award, have kicked off in earnest with corporates already putting in entries for the various award categories. The entries will close on July 20, 2015.
This year's theme is "Championing financial reporting, corporate governance and social responsibility in East Africa''. The FiRe Award which is in its 14th year, is an initiative of the Institute of Certified Public Accountants of Kenya (ICPAK), the Capital Markets Authority (Kenya) and the Nairobi Securities Exchange (NSE), in their joint commitment to promoting excellence in financial reporting, fostering sound corporate governance practices, and enhancing both corporate social responsibility and environmental reporting in East Africa.
This year, the Promoters of the Award are very pleased to confirm Guest of Honour at the Award Ceremony and Gala Dinner on Friday, October 23, 2015, will be His Excellency Erastus Mwencha, EGH, MBS, Deputy Chairperson, Commission of the African Union. The event will be held at Windsor Golf Hotel & Country Club, Nairobi. The Award Ceremony and Gala Dinner will be preceded by the second FiRe Award Conference on Thursday, October 22, 2015 at the Safari Park Hotel & Casino.
Since its launch in November 2002, the FiRe Award, which is the only Award of its kind in East and Central Africa, seeks to promote and institutionalize transparency, integrity, and accountability in the financial reporting process by complying with International Financial Reporting Standards (IFRS), the CMA Guidelines on corporate governance, and promoting disclosures on social and environmental initiatives by private, public and other entities based in East Africa.

"In 2002, ICPAK joined hands with the CMA and the NSE to launch the FiRe Award. The Awards were born of the realization that we needed to play a role in setting standards in financial reporting in Kenya. We urge organizations both in public and private sectors to embrace these coveted awards," says Dr. Patrick Ngumi, ICPAK Chief Executive.
Dr. Ngumi added, "The Award seeks to promote and institutionalize transparency, integrity, and accountability in the financial reporting process by complying with International Financial Reporting Standards (IFRS), the CMA Guidelines on corporate governance, and promoting disclosures on social and environmental initiatives by private, public and other entities based in East Africa."

CPA Bernard Ndung'u, Chairman of the Public Sector Accounting Standards Board (PSASB) and the Director General of Accounting Services at the National Treasury, who was present at the launch confirmed that the National Treasury is keen for State Owned Enterprises and other Government entities to participate. He confirmed, "The participation of the public sector in the Awards to recognize those institutions in the public sector which have embraced transparency, integrity and accountability; all with a view to improving service delivery to the Kenyan taxpayer."

On his part, CMA Chief Executive opined, "One of the major benefits of participating in the FiRe Award, is that each institution that submits its financial accounts also receives from the FiRe Award evaluators, a confidential assessment of the highlights and shortcomings of their documentation. The feedback is intended to enable the institution to improve on its reporting and by extension its communication with stakeholders," he further observes that, "By submitting financial statements for scrutiny by FiRe Awards, and a firm makes a statement that it has nothing to hide in its books."

Mr. Muthaura's view is supported by NSE Chief Executive Mr. Geoffrey Odundo who noted, "In order to attract increasing amounts of capital to our capital markets, we need to ensure that domestic and international investors are confidence in our investor protection standards. They also need assurance that our disclosure standards will ensure that companies listed on the stock exchange will provide sufficient information for them to make informed investment decisions." Mr. Odundo further added, "As a Partner Exchange in the United Nations Sustainable Stock Exchanges Initiative, our participation in the FiRe Award is in line with our commitment to develop sustainable capital markets that will create long term value for all our stakeholders. We endeavor to challenge ourselves and others in the market to build a resilient, sustainable economy that optimizes the quality of life for all."